About Vetrix® BioSIS Technology
Vetrix® BioSIS ECM Technology is an extracellular matrix that combines the innate attributes of nature with the precision of science to enable the body heal itself. It is an acellular biomaterial that does not encapsulate when surgically implanted, but is gradually remodeled, leaving behind organized and healthy tissue. The body's tissue begins remodeling at the surgical site while BioSIS maintains the needed tissue support. When implanted, BioSIS acts as a scaffold into which the patient's cells migrate and integrate. The patient's cells lay down their own collagen, which matures over time to form strong and permanent tissue repair without leaving behind permanent foreign material. BioSIS is a collagen matrix, and therefore, the device is gradually replaced as the patient's tissue gradually turns over in a natural state of self-renewal.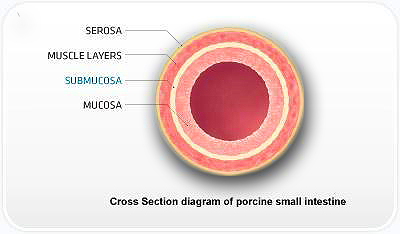 Vetrix® BioSIS ECM Technology supports tissue repair and results in remodeled, functional tissue without leading to encapsulation, premature breakdown of the material, calcification, or tissue erosion that can be caused by synthetic materials.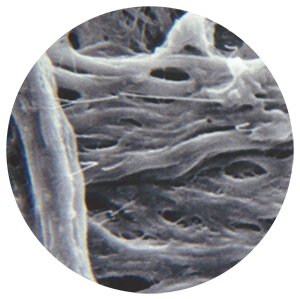 SIGNALING THE BODY
Unlike synthetic materials or some other biologic grafts, Vetrix® products provide structure for healthy tissue to grow across and incorporate into the extracellular matrix. The result is completely remodeled, strong, fully vascularized tissue where damaged tissue once existed.
ENABLING COMPLETE REMODELING 
Ideally, a biomaterial should produce a permanent repair without leaving behind a permanent material. Vetrix® products facilitate this type of remodeling. Following implantation, the site-specific remodeled tissue displays similar physiologic and morphologic characteristics as the native tissue. During the healing process, Vetrix® products are replaced by the body's native tissue – developing into a permanent repair without the long-term presence of a foreign body.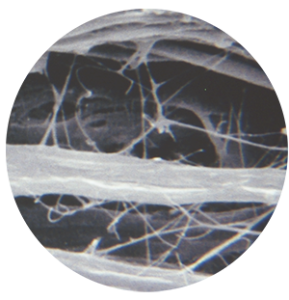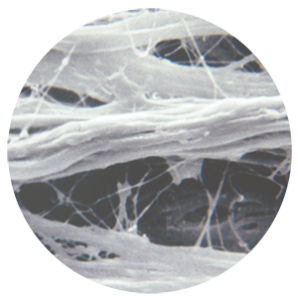 PROVIDING RESISTANCE TO INFECTION
For a biomaterial to repair a complex and contaminated tissue defect, it must be able to allow host defenses to fend off infection. Because Vetrix® products structurally facilitate angiogenesis and rapid remodeling, they allow the body's own defense mechanisms to react and respond to any potential infection.
PROVIDING LONG TERM STRENGTH
Vetrix® BioSIS is remarkably strong, and maintains the needed structural support to replicate the patient's natural movement. Functioning as normal tissue, until the proper tissue has been restored, is vital to the differentiation of integrating patient cells.