Vetrix BioSIS was used in a series of avian wound care cases published in the Journal of Avian Medicine and Surgery .
Vetrix BioSIS ECM is a perfect solution for soft tissue repair.  A perfect example is the avian wound care publication submitted several years ago by Dr. Stephen Divers of University of Georgia School of Veterinary Medicine. Remember, when you are faced with a soft tissue injury, use Vetrix BioSIS to not only prevent scarring, but actually regenerate new organized tissue. Just like in Dr. Divers' study, Vetrix BioSIS is scientifically proven to regenerate a variety of host tissue.
Xenogeneic Grafts Using Porcine Small Intestinal Submucosa in the Repair of Skin Defects in 4 Birds
Stephen J. Hernandez-Divers, B Vet Med, Dipl Zoo Med, MRCVS, and Sonia M. Hernandez-Divers, DVM, Dipl ACZM
Abstract: Trauma and skin defects are common presentations in companion and wild birds. Two barn owls (Tyto alba), an umbrella cockatoo (Cacatua alba), and an American crow (Corvus brachyrhynchos) were presented for varied skin wounds. Porcine small intestinal submucosa was used as a xenogeneic graft to repair wound defects in each bird. The wounds healed within 6 weeks in all 4 birds, with less intensive wound management than that required for healing by second intention. All birds returned to normal function.
View Full Length Publication- Hernandez_JAvianMed_2003
Vetrix LLC is the leading provider of veterinary extracellular matrix (ECM) technologies, providing an environment for cells to naturally regenerate via an acelluar graft. Vetrix, which is derived from porcine small intestinal submucosa (SIS), can be surgically implanted on any tissue area in need of repair, including the skin, tendons and ligaments, cartilage, muscles, bones and more. The product repairs and regenerates cells in damaged areas by mimicking the natural functionality of the surrounding area, healing wounds quicker than ever.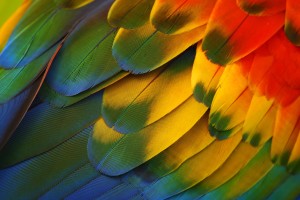 http://rethinkhealing.com/wp-content/uploads/2012/08/logo-300x120.png
0
0
vetrix
http://rethinkhealing.com/wp-content/uploads/2012/08/logo-300x120.png
vetrix
2014-07-24 14:51:32
2014-07-24 14:55:18
Vetrix BioSIS for Avian Wound Care